Granbury has a couple of communities with airstrips, Pecan Plantation and Nassau Bay. We've just recently completed work on an airplane hangar in Pecan Plantation.
This is a 50×60 weld-up metal building, insulated, with metal sheet siding on the inside. It features a 45′ Schweiss hydraulic awning hangar door and polyurethane floor covering. The hangar is heated and cooled and even includes a Big Ass Fan (that's the brand name, sorry… see http://www.bigassfans.com/) in the ceiling with a 12′ wing span.
This building is functional and beautiful. It's large enough to house a Beechcraft Bonanza airplane and even has a small lounge area where you can place some furniture and a TV. Besides being a very effective airplane hangar, it would make a highly unusual and really cool "Man Cave". Imagine watching the big game out there with all your friends on a nice 60" HDTV.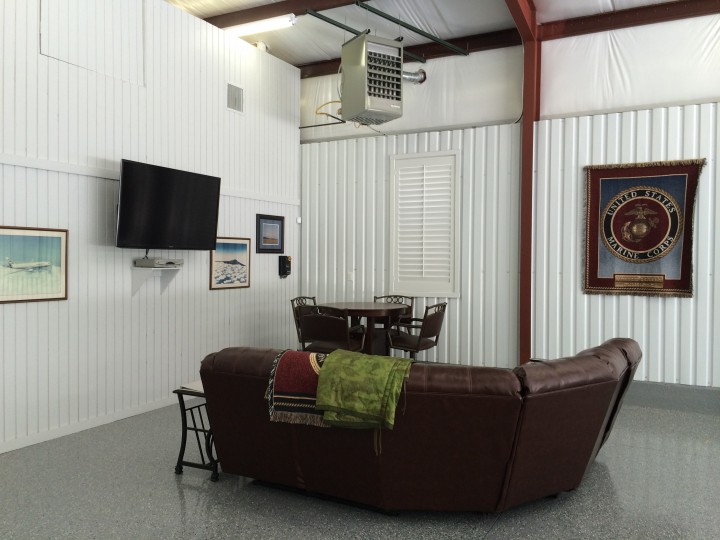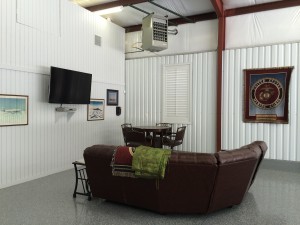 Since there is a small air strip in Pecan Plantation, this would be the perfect time to go ahead and build your own personal hangar. These are extremely well made and can withstand hurricane strength winds. They're well insulated so that you don't have to worry about high energy bills.
Of course, with Will Steed Homes as your builder, you can count on top-notch quality and durability. These airplane hangars are warranted for five years against things like rust and leaking. If you have a small plane, helicopter or some expensive heavy equipment, this would make a very secure storage facility that would protect your investment.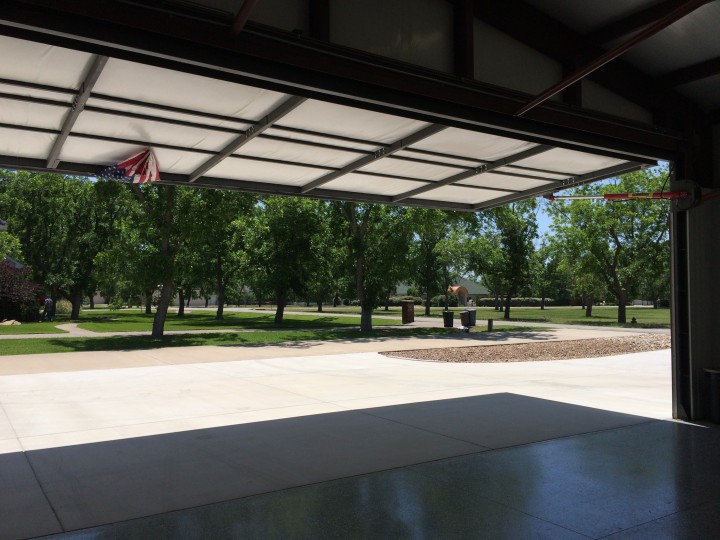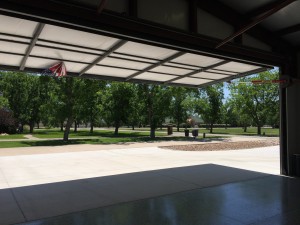 Will Steed Homes has an exceptional reputation in the building industry as a master builder with the experience and resources to create more than just a house. We build homes and other structures where families make many years of memories. We take pride in the work we do and it shows in every home (or anything else) we build.
You'll find beautiful Will Steed Homes all over Texas now and each one is a work of art. Our homes are energy efficient and built to last a lifetime. Please contact us to learn more about our luxury homes and airplane hangars.