Since Texas has so much warm, lovely weather, many homeowners are installing an outdoor kitchen, fire place, or other outdoor structures to enhance outdoor living. We recently installed a Cedar Pergola in a homeowner's backyard. These are so versatile. You can place your outdoor furniture under a pergola and enjoy partial shade. If you'd like more, then grow morning glory vines, trumpet vines, or grapevines on the pergola.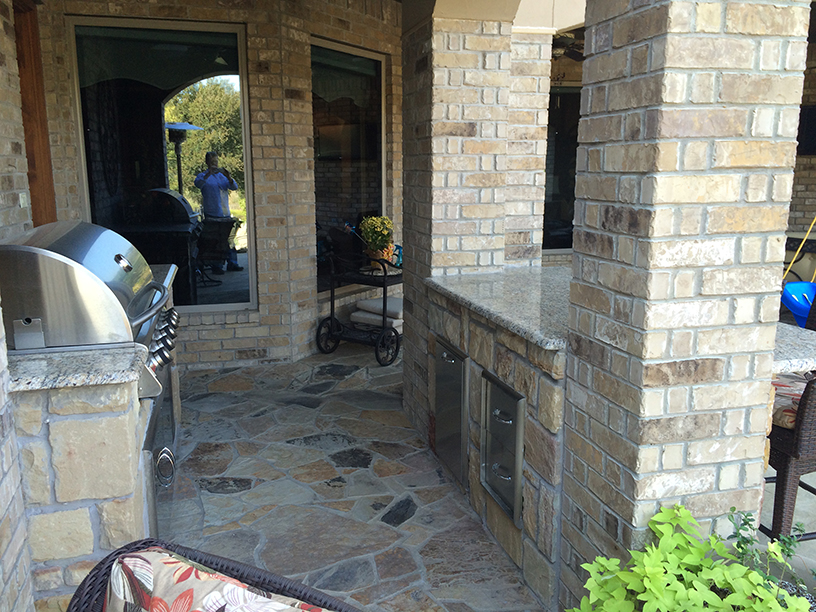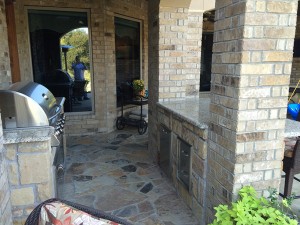 Outdoor Kitchens
A pergola is a great place to put a barbecue grill because you still have plenty of ventilation but some protection from direct sunlight. Our homeowners wanted a full outdoor kitchen and we gave them top-of-the-line equipment including a linear gas fire pit. At Will Steed Homes, we work with excellent craftsmen who do things right the first time. This will add beauty and value to your home. You can count on getting back a large percentage of your investment should you ever sell your home.
Stone Pavers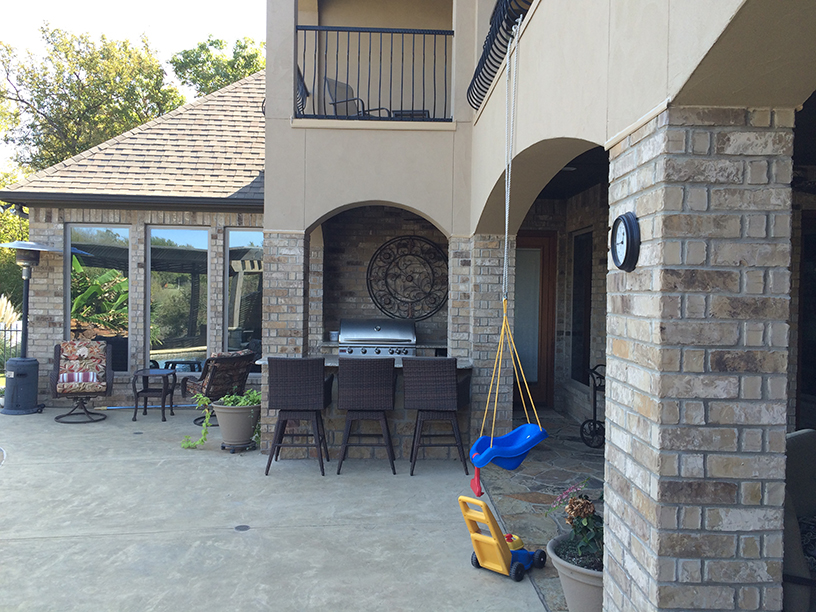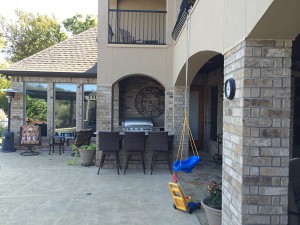 In addition, we installed flagstone flooring to create a spacious patio. Flagstone is available in all types of colors depending on your personal taste and budget. Natural stone pavers are very popular. You can also find travertine, granite, marble and Jerusalem Stone and usually, we can find something that perfectly matches your home's exterior architecture.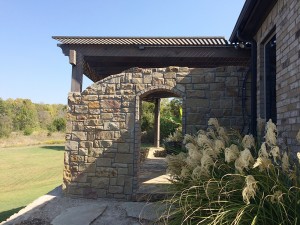 Privacy Walls
Our homeowner wanted stone walls for privacy. Stone walls have become very popular because they really do provide the privacy some homeowners desire. You can build them to any height, from 3 or 4 feet high to 8 or 10 feet high. If you have a swimming pool, then the taller walls can give you exceptional privacy so that you can sunbathe without fear of being watched.
Landscaping
An important part of any outdoor renovation is the landscaping. You can really highlight your brick or stone work or separate the various areas of your yard with the right landscaping. Choose colorful plants and include some that attract hummingbirds. Our designers always have some great ideas that can take your outdoor living area to a whole new level. For instance, consider using a low stone wall to separate the seating area from the kitchen. Use plants to reinforce the separation and include a few small trees or some rose bushes. You can also use various colors of tile to separate areas.
At Will Steed Homes, we're full of great ideas for your outdoor kitchen and living area. We use the best products and appliances to ensure that you'll get many years of maintenance-free use. Our designers and architects have many years of experience and can make suggestions or help you choose the right layout and products to give you exactly what you have in mind. We take your ideas and create an amazing space that you'll love. Call us if you're considering building a gorgeous outdoor kitchen or outdoor living area that your family can enjoy.