For the most part, homes built in Granbury and Fort Worth follow the same trends that we see happening nationally. However, there are a few trends in the Hood County and North Texas areas that we have noticed in recent years. One of the great things about building a custom home is you typically get what you want, and the house is designed for how you intend to use the space. Following sensible design trends can increase the resale of your home, increase your buyer base, and make it even more enjoyable and livable!
Here are some of the top trends that we have seen lately, and if you are in the design or planning stages, these are worthy of consideration:
1. Formal Dining Room
Fifty years ago, no one would have even considered a home without a formal dining room. Today, the popularity of the open concept floor plan has changed that. With an open concept dining/kitchen/living area, the dining area is still accounted for, but with a more usable space included in the overall square footage – actually saving costly square footage. While there may not be separate room for the dining table, there is an area for the dining table that lends itself to our more casual and entertaining style of dining these days. And typically, the kitchen island becomes a dining area as well for quick meals and breakfast.  Large kitchen islands can accommodate 4 to 6 additional seats to the dining table within range of conversation.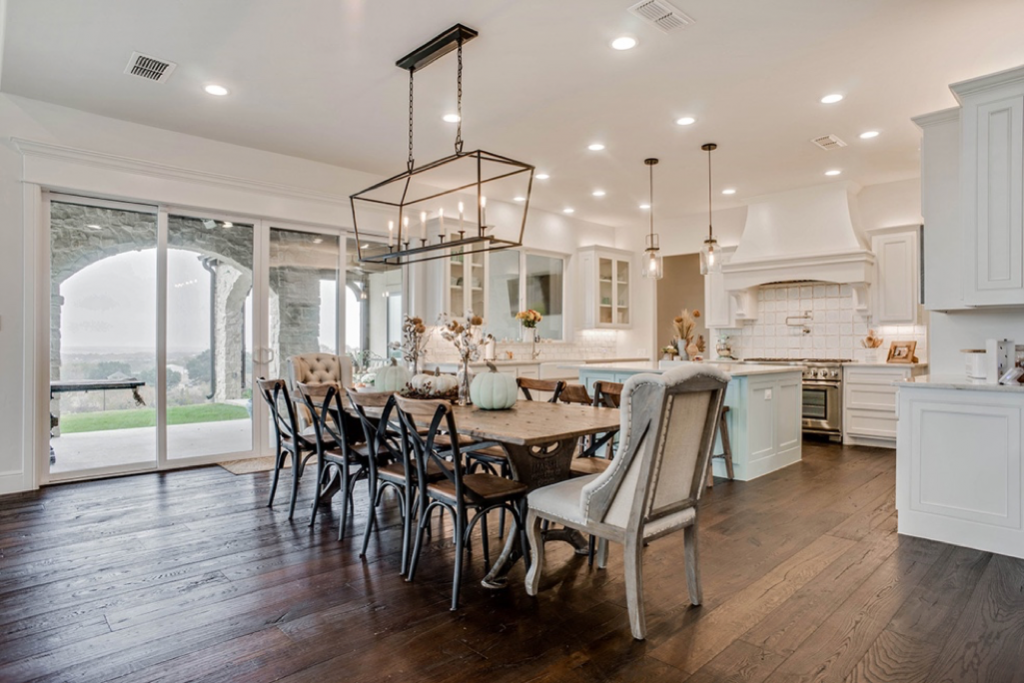 2. No Bathtub in Master Bathroom
Today's homeowner shows more interest in practical home preferences than costly items and spaces that are seldom used. Homeowners are phasing out an expensive bathtub that may not be used as frequently as a larger, handicap-accessible shower. However, for resale purposes, it is wise to include a tub in one of the other bathrooms.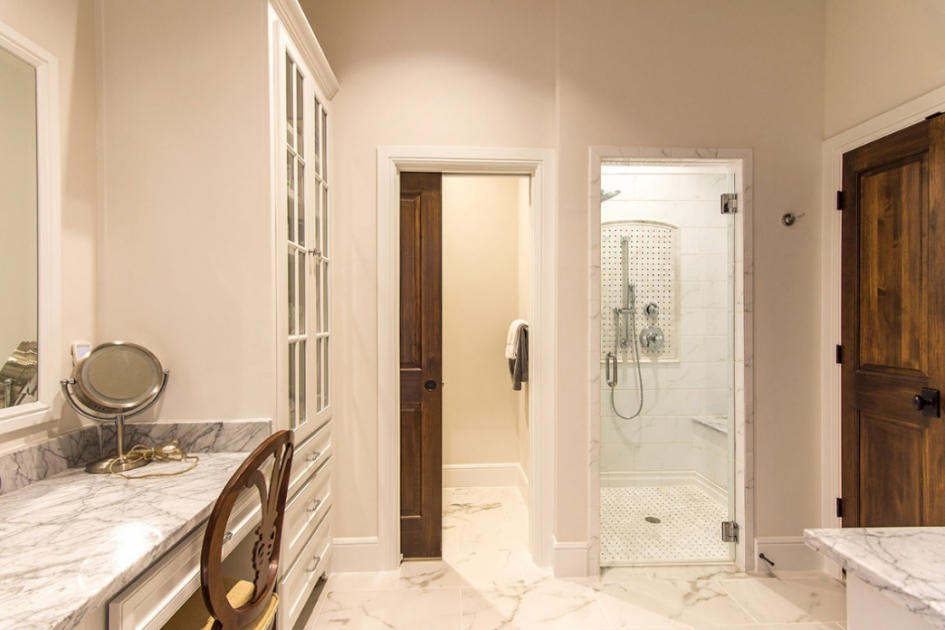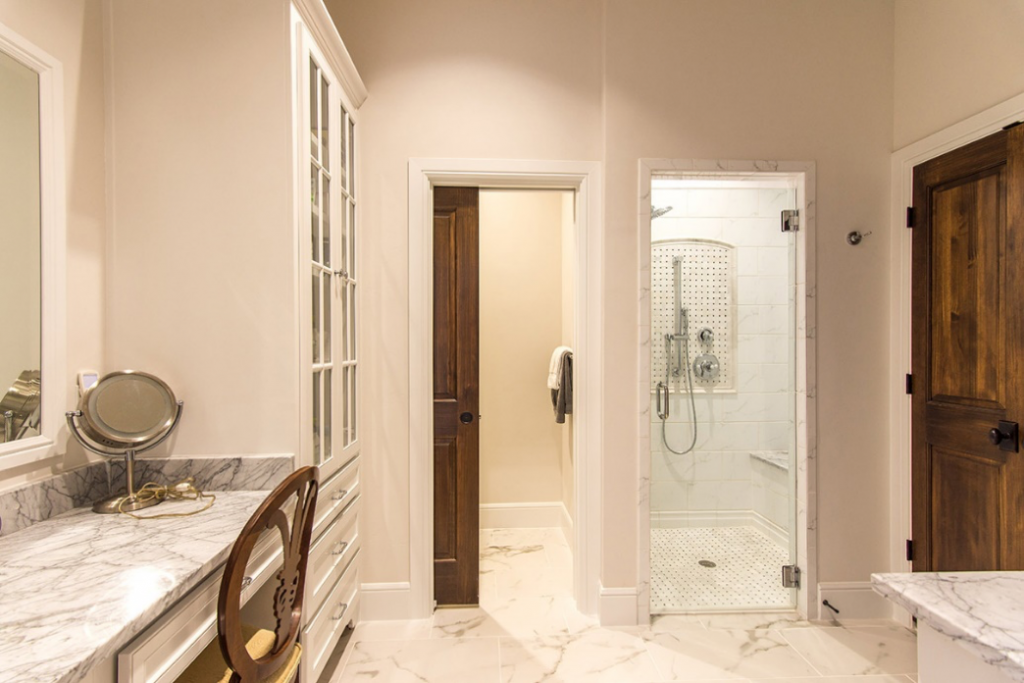 3. Utility Room Next to Master Bathroom or Closet
Imagine the ease of pulling clothes from the dryer, folding them, and turning around to put them away. The option of having the utility room next to the master cuts down on trips between the hamper and the laundry room and keeps it out of sight of guests. To avoid the inconvenience of someone coming through the bedroom to get something out the dryer, a secondary access is designed leading to a hallway.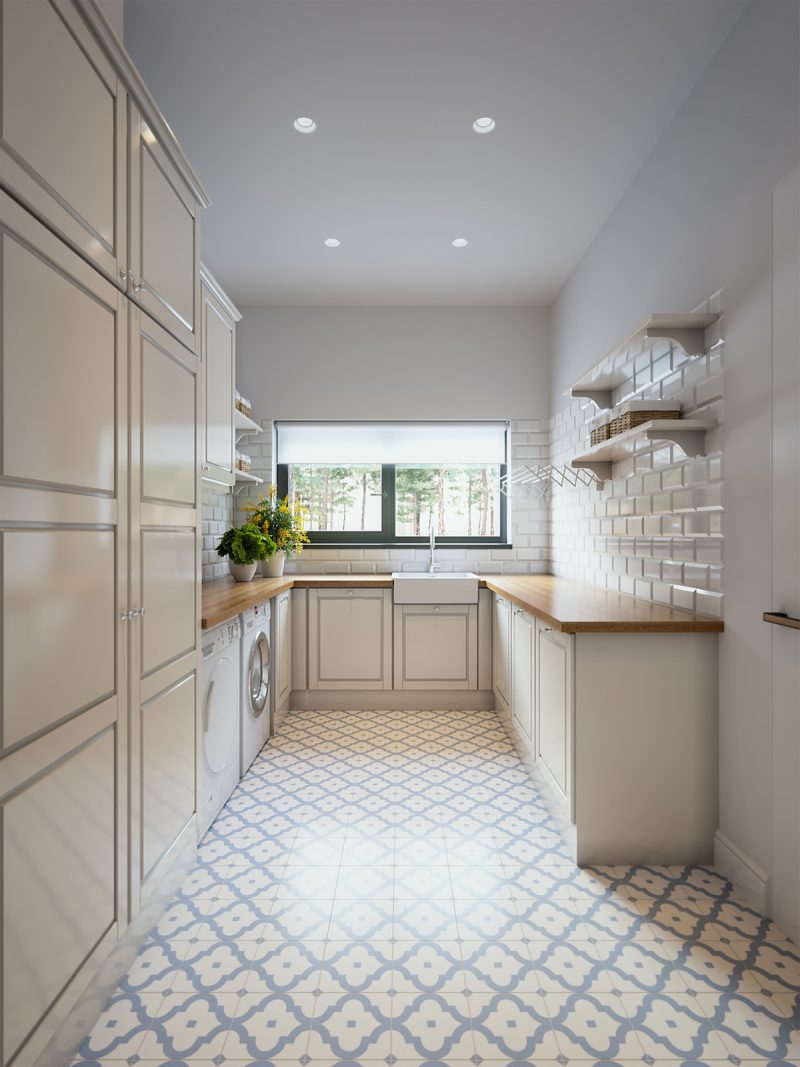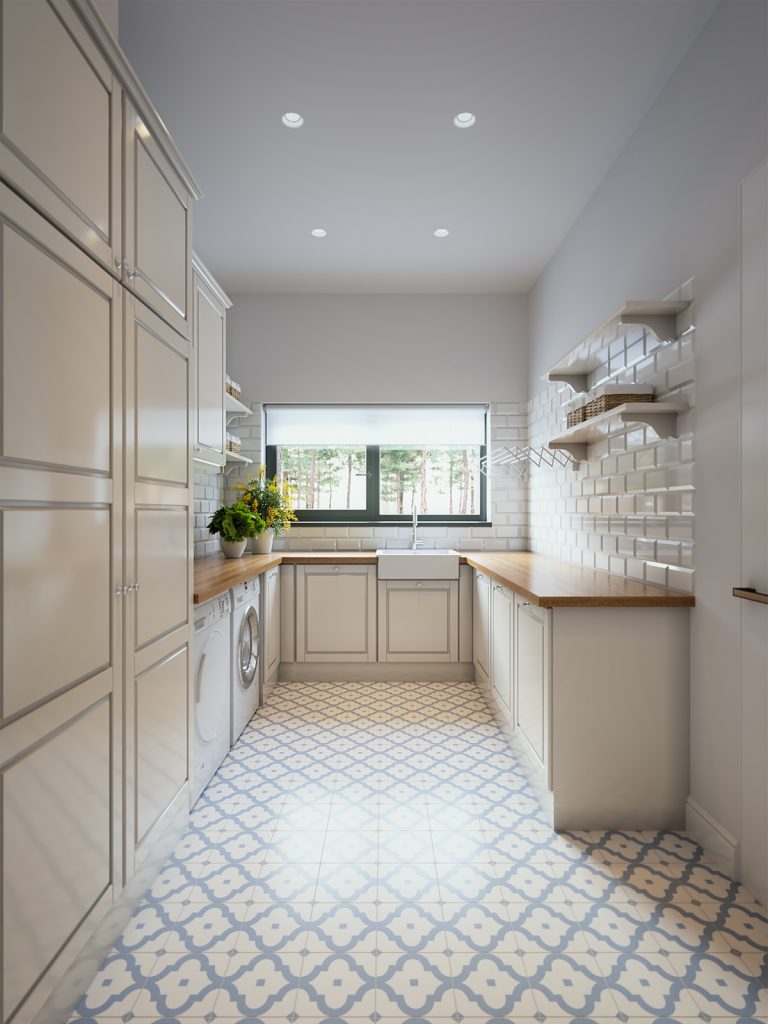 4. Dryer Vent Location
If the dryer is located near an exterior wall, it is usually simple to vent it horizontally through the wall. When a clothes dryer is situated away from an exterior wall, a vertical duct exiting the roof is often the only option for ventilation. Planning to avoid this during the design process is important. The inevitable accumulation of lint on a roof vent is more difficult to maintain and will eventually reduce the efficiency of your dryer.