Here at Will Steed Homes, we think pergolas are such great garden features. Acting as an arbor with trained vines growing up and over the top, or even as a type of gazebo, they form wonderful shaded walkways or sitting areas with their own distinct character. Whether stand alone or as an extension to a building, a custom pergola brings a distinctive character to any outdoor space.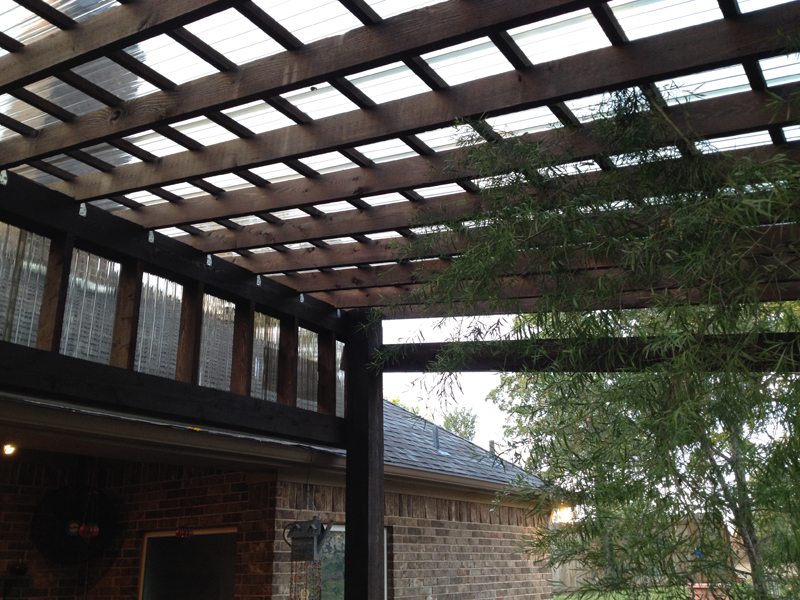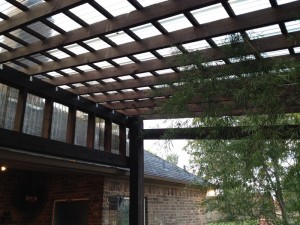 A customer came to us wanting to do something with their back patio. They wanted sunlight, but not the hot sun. And they wanted protection from rain. They were surprised when we suggested a pergola, since most pergolas have support beams with a sturdy open lattice, which lets the elements through. Not this particular pergola!
Because the customer had a nice retaining wall that "enclosed" their back patio, we decided to use a contemporary design that incorporated the retaining wall. We also had to consider the pitch of the roof and how to control the elements coming from the "house side" of the pergola.
Using low maintenance cedar (our favorite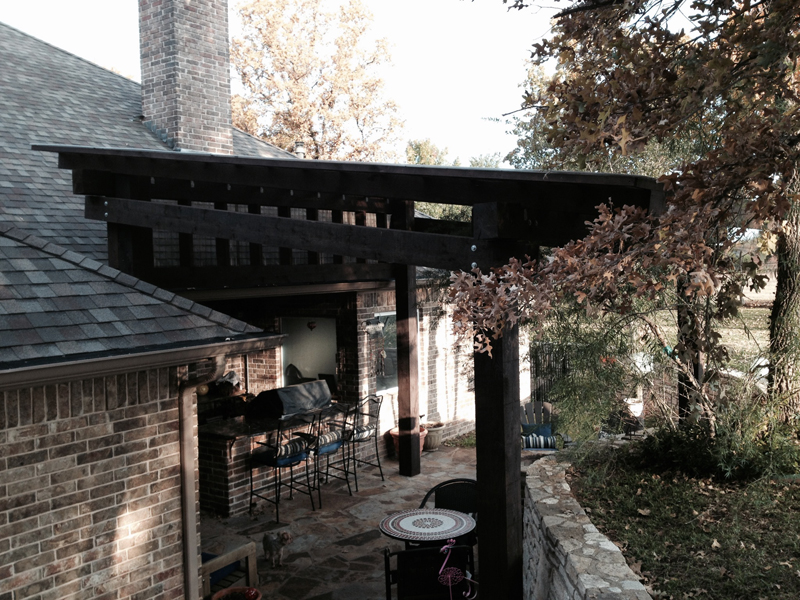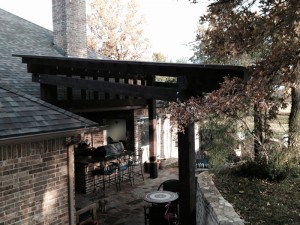 wood for outdoor features!) treated with a semi-transparent oil stain for character, and galvanized connectors to ensure against rust and wear—plus a little extra resistance against strong winds—we topped off this pergola with rain-proof polycarbonate corrugated panels. These were tinted to allow enough light through for plants, but block out the often-times oppressive Texas summer hot sun.
The result? A protected back patio, with lots and lots of natural light, and the feeling of an outdoor room. The customer was extremely pleased!
When you're ready to build, we'll make suggestions for you on how to enhance your lifestyle with outdoor living spaces. Or if you're looking to create an outdoor space, give Will Steed Homes a call!