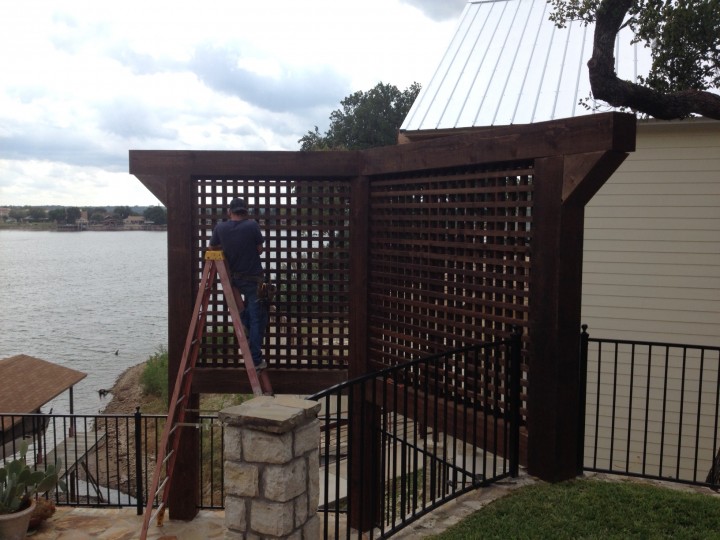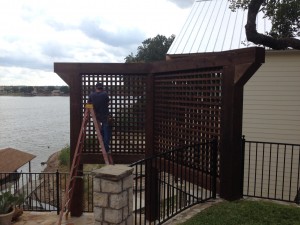 We built a custom home for a client whose lot had breathtaking 180-degree views of Lake Granbury in their back yard. Unfortunately, that also included a clear view of the neighbor's unfinished backyard—and their back patio. They came back to us to help them find a way to give them some separation and privacy without being "unfriendly"… and also stay in line with the HOA regulations.
Creating privacy between the two homes didn't have to entail an ungainly wall or landscaping or any other costly undertaking for our homeowners. We designed a custom, 12-foot cedar privacy screen (shown in photos) to conceal the neighbor's unfinished backyard and back patio. The beautiful architectural detail of the cedar screen not only added character with the lattice pattern, but it added aesthetic value as well, allowing the environment to filter through to their backyard retreat. We are pleased to say that the homeowners are very happy with the results!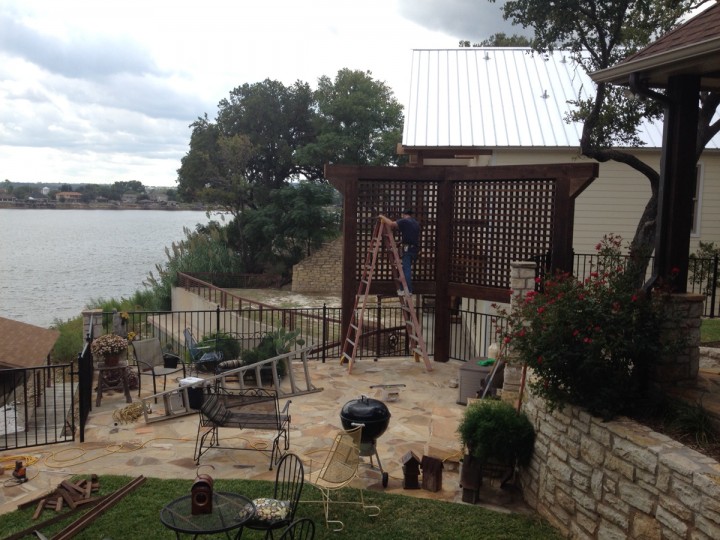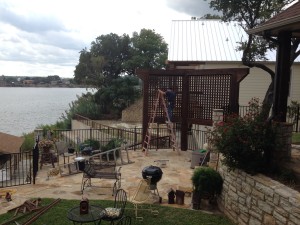 Here at Will Steed Homes, we like to use cedar for outdoor screens and arbors because of the wood's inherent beauty, low maintenance and longevity. Screens like this also work to attractively conceal pool equipment or other outbuildings; they can provide dappled shading from the sun—not to mention a pleasing structure for a climbing rose bush or other horticultural feature!
No matter what issues or concerns may arise with your new or existing home, we provide solutions in a beautiful and functional way!