There is nothing more precious to each of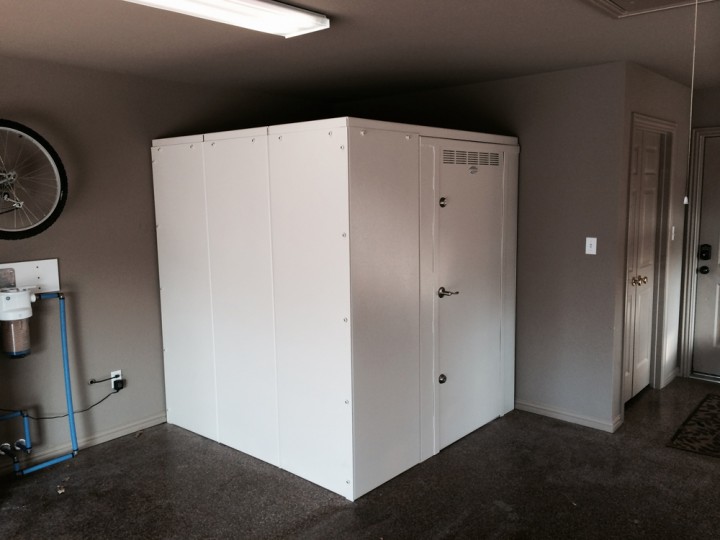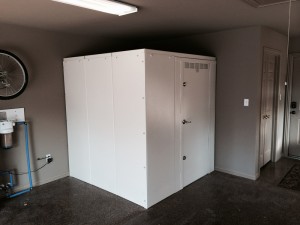 us than our families. Their well-being and safety is our highest priority. And that's what having a home represents: safety and well being. Our homes shelter us from the weather, and keep our selves and our possessions from being threatened by bad people.
Or do they really? All too often we read about violent weather that rips through homes and communities, destroying property and sadly, lives. We hear about home invasions that have tragic consequences. And we think how blessed we are that it didn't happen to us—but we know in our heart of hearts that it very well could be our homes and our families that become the next victim.
Because we know you think like all of us at Will Steed Homes, we want to share something that we've discovered and have implemented in our own homes: the family safe room.
Some people incorporate a safe room into their homes during the building process which does double duty as a closet, wine cellar or pantry. But most of us don't think of that as we're building or buying a house. And after the fact, we don't have any choice except to possibly build an in-ground storm shelter out in the yard: an expensive eye-sore.
Not anymore.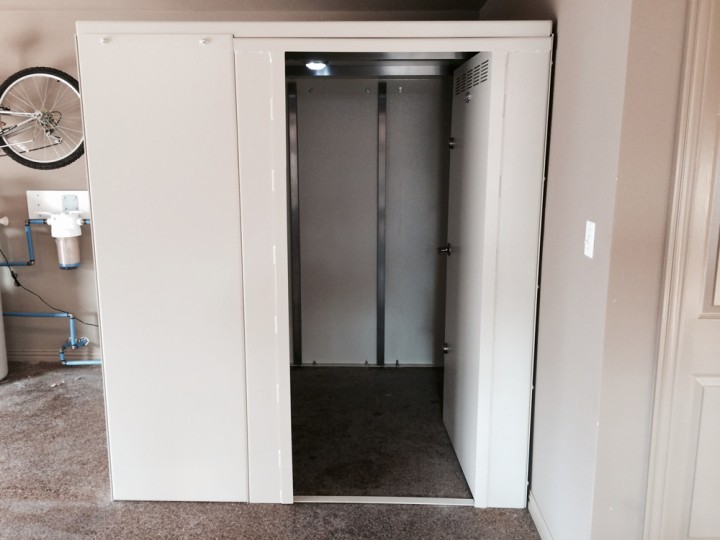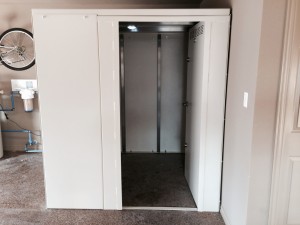 Working with a company here in Texas called Lone Star Safe Rooms, (www.lonestarsaferooms.com) it is now easy and affordable to build a safe room in your garage. Look at the pictures with this article: these pictures are taken from one of our own personal homes!
This safe room construction was installed in the garage, and is 6' x 6' x 80" tall. It has 20 anchor bolts, each with 4,660 lbs. of pull-out holding strength each—rated to withstand an F5 tornado! The bullet proof walls (yes, bullet proof) are 3/16" steel armor plate. The door itself has four deadbolts (two lockable) in addition to a regular door knob.
Now, just so that you know, these Lone Star Safe Rooms can be installed in any garage (no dealing with HOA requirements!) or interior closet since there are different sizes and configurations available to meet your requirements and budget. And, here's the kicker: you can take it with you if you move!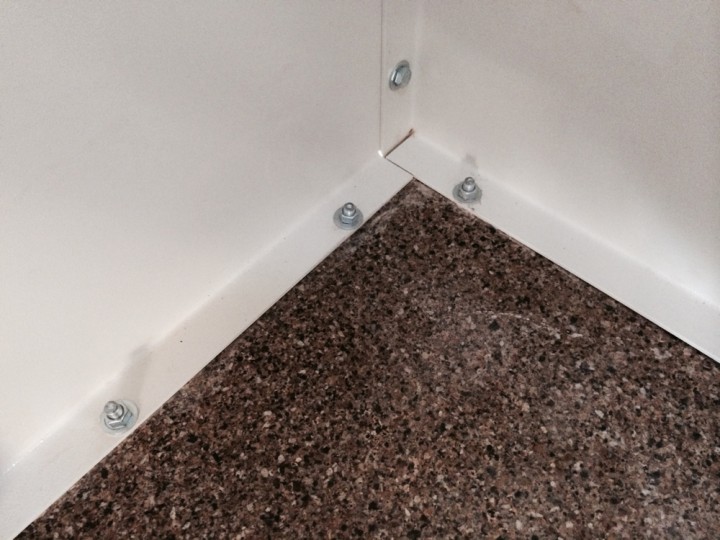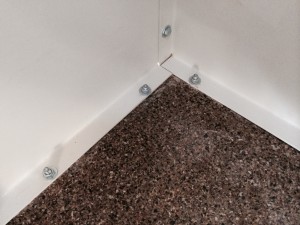 To give you an idea of cost: as of this writing a 6'x6′ model is $6,500—an amazingly reasonable price for the immeasurable amount of peace of mind when bad weather or an intruder threatens.
Here at Will Steed Homes, we can't begin to tell you how happy we were to find this company. And because we care about our clients, we want to share this with you. Look: Texas is well known for it's tornadoes. If you don't already have one, do yourself a favor and install a safe room. It's one of those things you'll never regret spending the money on.