When building a custom home, don't overlook the most used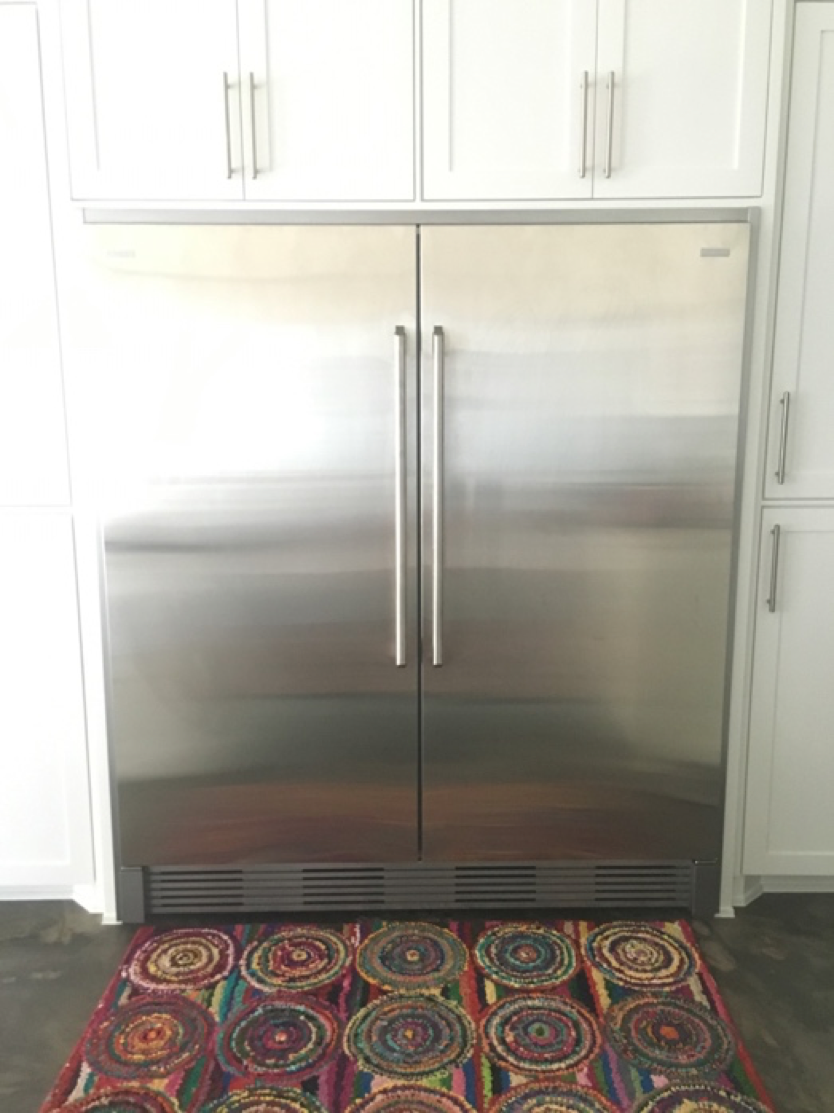 appliance! Our customers often ask for advice or suggestions related to appliances. The importance of the refrigerator location and specifications can sometimes be an afterthought for customers in the design phase – leaving them with limited options. When it is considered, the upgrade to built-in refrigeration has typically been a budget-buster in the past.
Built-in refrigeration has been around a while, but the cost historically has been considerably higher than the slide-in units. The homeowner would typically choose a refrigerator/freezer combo that sticks out past the countertop – leaving you with a not-so-custom looking kitchen. A sleek counter depth refrigerator/freezer combination improves the look and function of the kitchen space, and they can really give the kitchen a high-end custom look.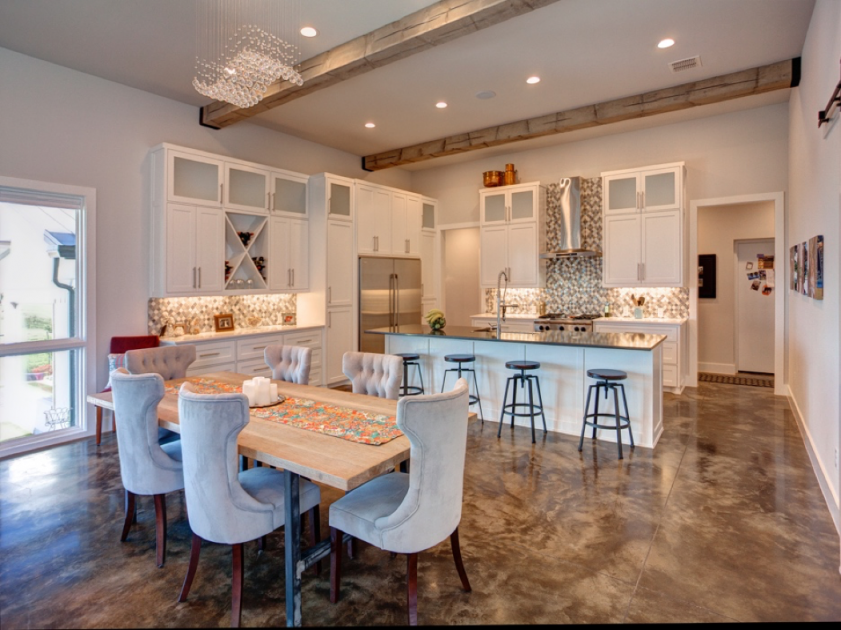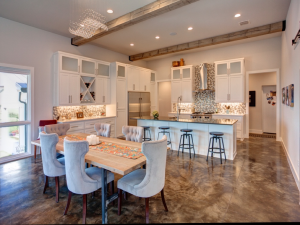 Electrolux has some great new options for those that want the sleek built-in refrigeration look and function. Their all-fridge and all-freezer counter depth combo gives you one of the best values in the appliance market. This side-by-side style of refrigerator/freezer gives you a ton of storage without the enormous price tag of other similar units. However, more space is needed in the planning phase for this option. During the design process, we plan for the 66" of space that is needed for the 2 units and trim kit. This refrigerator and freezer pair is perfect for a large family, homeowners looking to get rid of their second refrigerator or freezer, or those that are looking for a high-end "chef's" kitchen look. Many buyers are requesting this type of kitchen regardless of whether they are avid culinary artists or not.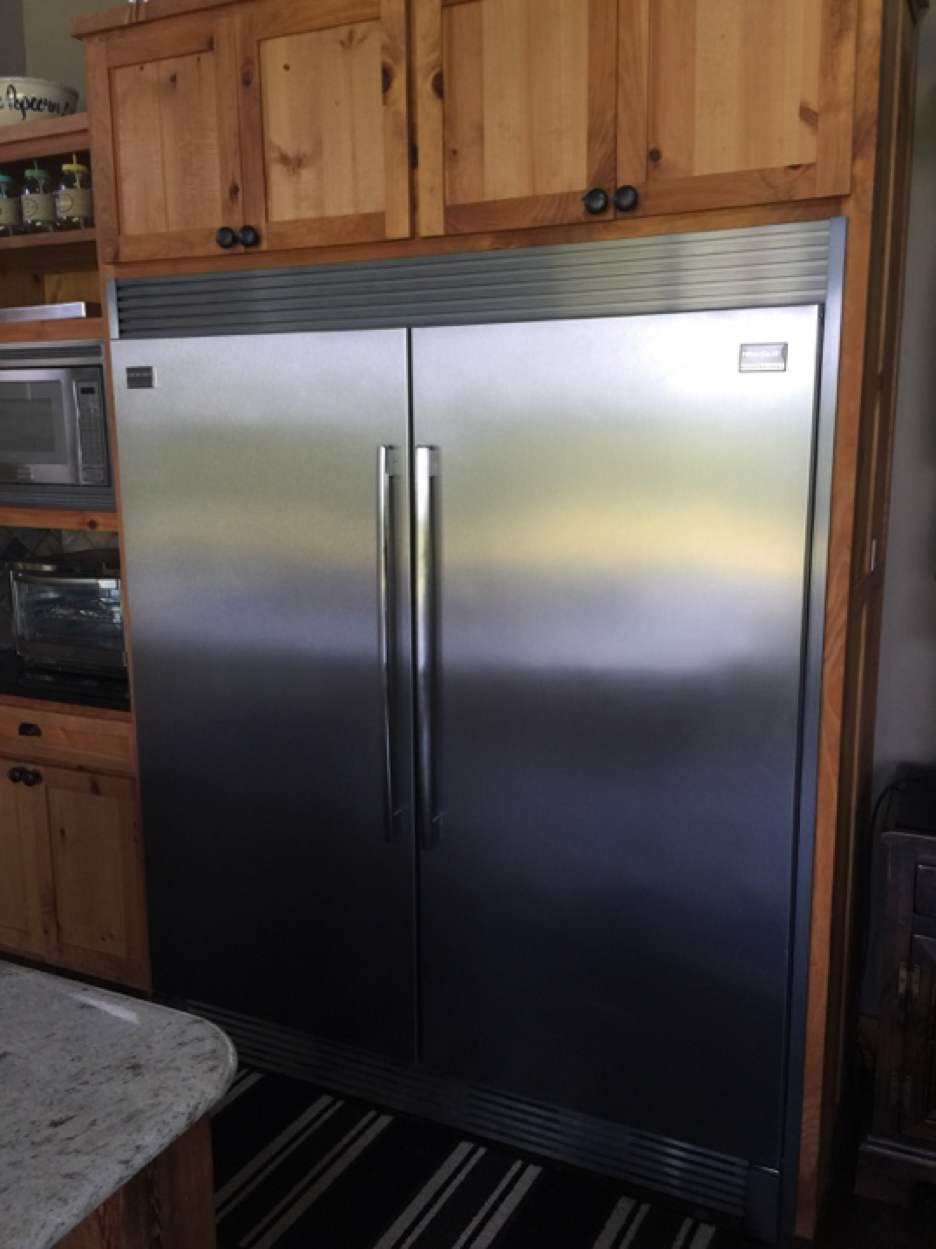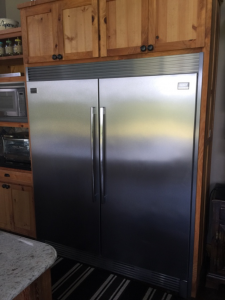 Take a look at these pictures of recent installations in our Granbury Area custom homes. Have questions about adding something like this to your custom home? We are your Granbury Custom Home Builder – voted Best Builder in Granbury the last 3 years in a row. Call Will Steed Homes at (817) 894-7650. We also build in Fort Worth, Cleburne, Glen Rose, Aledo, Crowley, Bluff Dale, Tolar, and the surrounding areas.