When working with Will Steed Homes, you will have peace of mind knowing only the best contractors in the industry have been hired to build your custom home. Contractors are a crucial piece of the home building puzzle. We believe contractors representing the Will Steed name must reflect Will Steed Homes' values and quality standards.
We recently built a custom home in Bella Ranch, a subdivision in the Fort Worth – Aledo area. We use quality contractors for all of our homes but this home has many special features. The contractors, that were selected, helped make this project a success. Our contractors incorporated several of the finishing touches that make this home so special.
We thought you might like to see a few of these features that make this home more than a house!
This incredible, custom home has 5 levels of living and playing: upstairs, downstairs, master wing and grilling porch, pool, and sport court.
The modern iron front door was custom built for the home.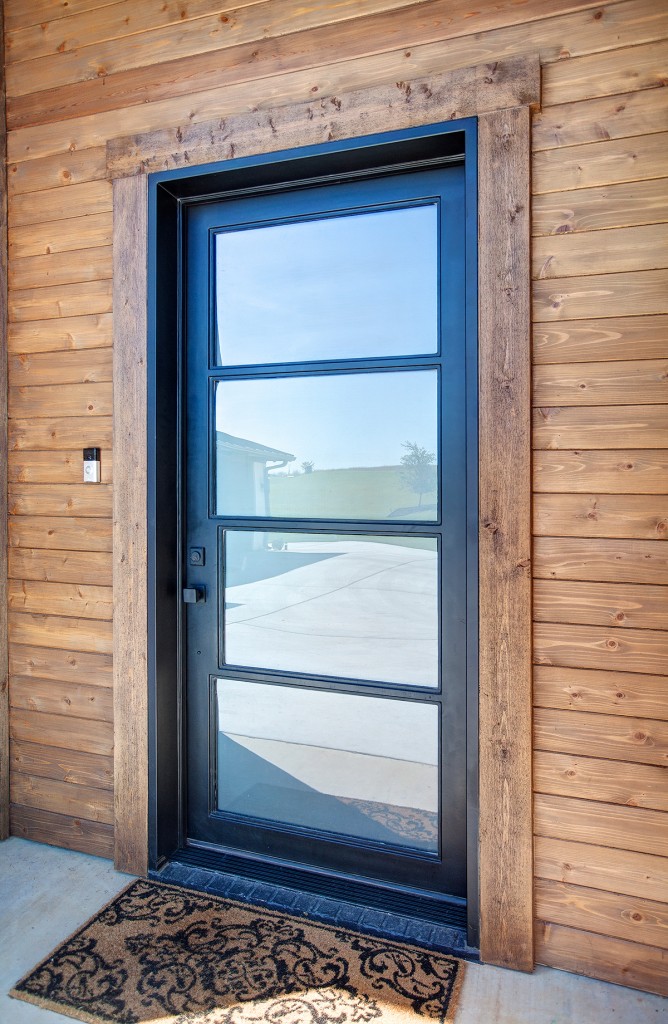 The exterior materials are painted brick, stucco, stained cedar siding and 24-gauge standing seam metal roof.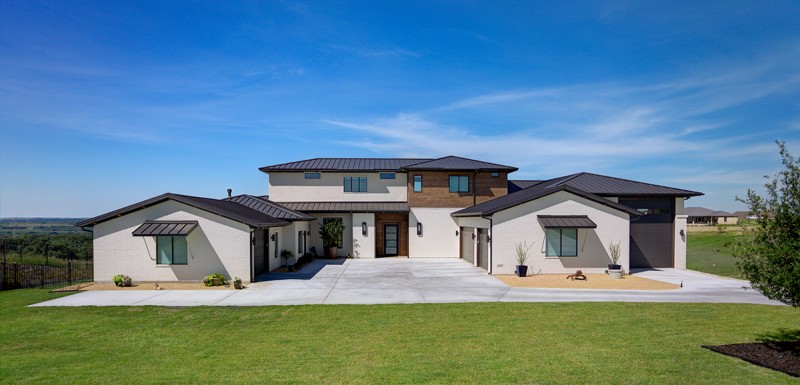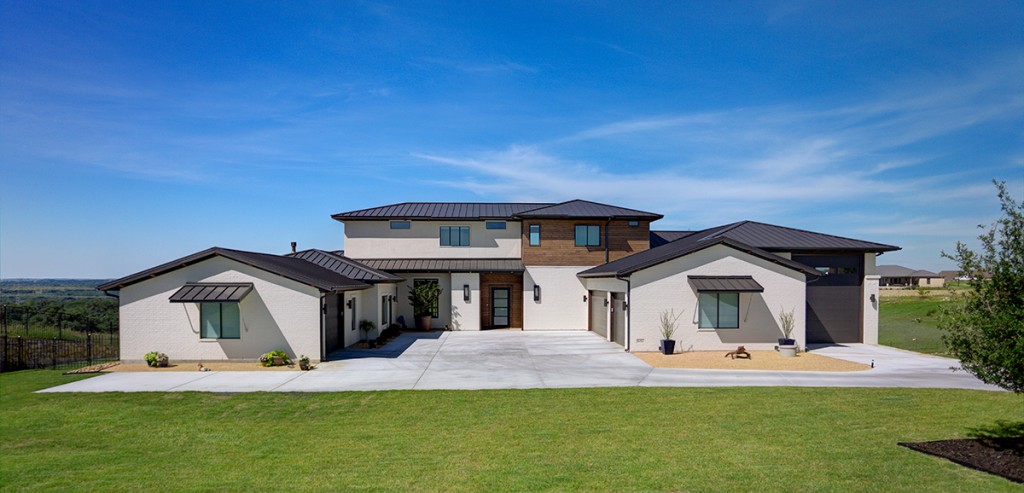 All of the stone in the retaining walls came from on-site. The home has foam insulation, two tankless water heaters, Trane heat pumps, and is backup generator ready.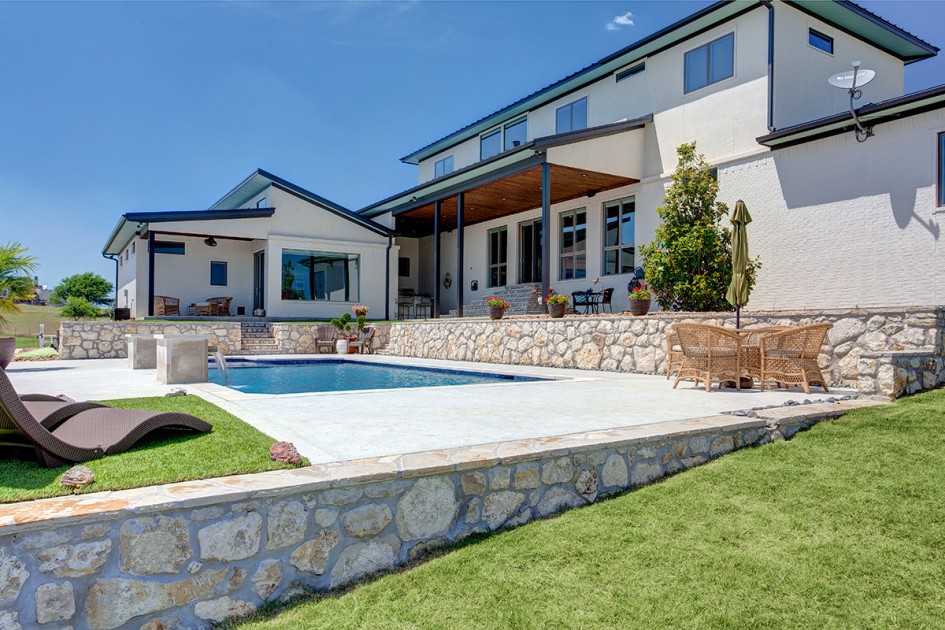 Green Valley Beam and Truss built the hand-made beams, the dining table and the hearth on the fireplace. http://www.greenvalleybtc.com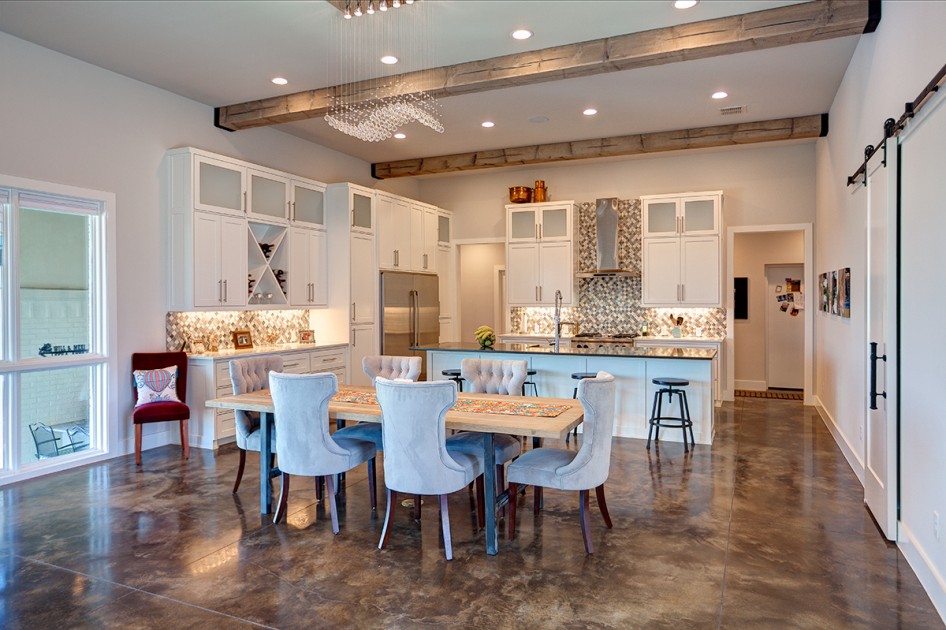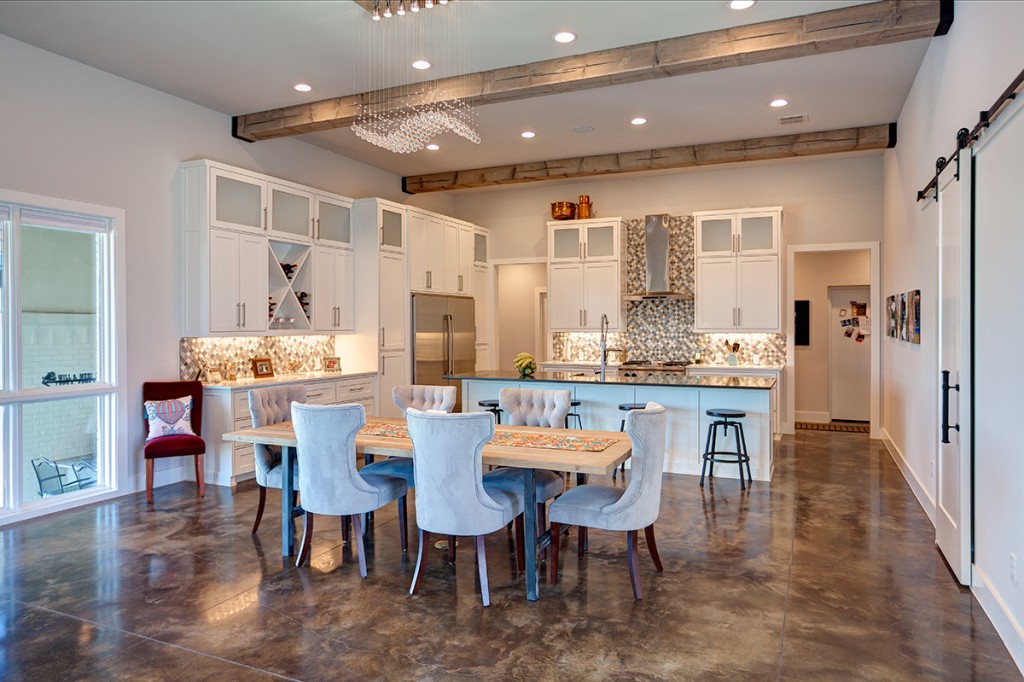 The beautiful stained concrete floors, with the wax finish, are a mixture of Nickel color stain with a touch of black stain added to bring out the color.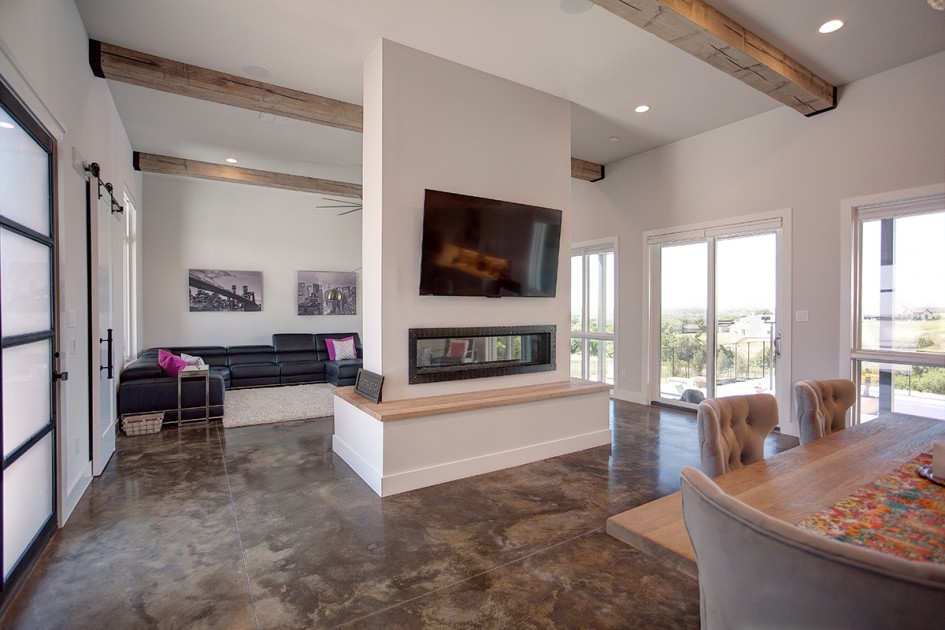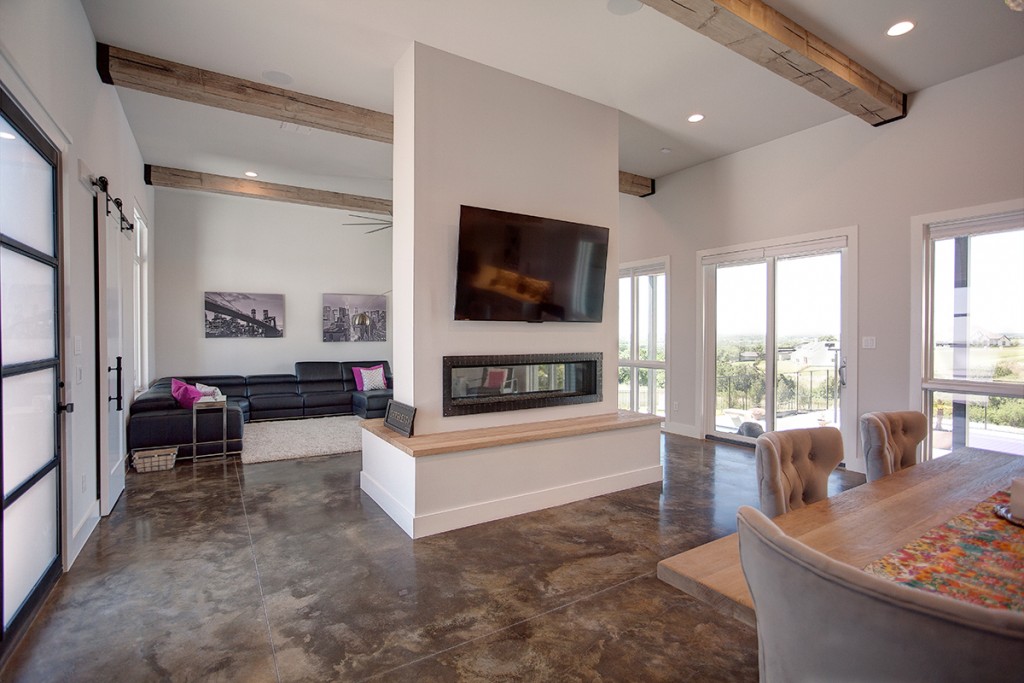 The homeowner didn't just want a place to park their RV but wanted an RV garage with all the amenities. The RV garage was built to include a sewer dump and 50-amp full hookups. The garage is insulated so the RV doesn't have to be winterized.
The tennis courts were done by NexCourt, Inc. NexCourt is an authorized dealer for Sport Court and made the court in the customer's favorite TCU colors. http://www.nexcourt.com